Our Story
Pro Bono SG (UEN No. 201700430E) is a registered charity with the status of Institution of a Public Character and a company limited by guarantee. It started as a department within The Law Society of Singapore and later became Law Society Pro Bono Services. Since 2007, we've expanded our legal initiatives and programs, helping close to 150,000 people with legal awareness, guidance, and representation.
In FY 22/23, we helped over 14,000 individuals and community organisations. Our volunteer base has grown to over 1,000 registered volunteers from various industries and specialisations.
To improve our services, Pro Bono SG works closely with community partners. Thanks to the support from our partners and supporters, we were renamed Pro Bono SG in 2022 to reflect the commitment of everyone in Singapore to our mission of doing good in the community.
Our Vision and Mission 
We serve the community by facilitating access to justice for the needy and vulnerable so that all may have access to justice in Singapore.
Our Objectives
We work to:
develop and ensure a just and efficient system for the provision of pro bono legal services in Singapore;
coordinate the provision of civil, criminal and community pro bono legal services with various agencies;
recruit, train and manage volunteers from the legal fraternity and beyond for the provision of pro bono services;
identify areas of need in the community for pro bono legal services; and
protect and assist the public on matters of the law relevant to their lives, particularly through programmes to develop public legal literacy.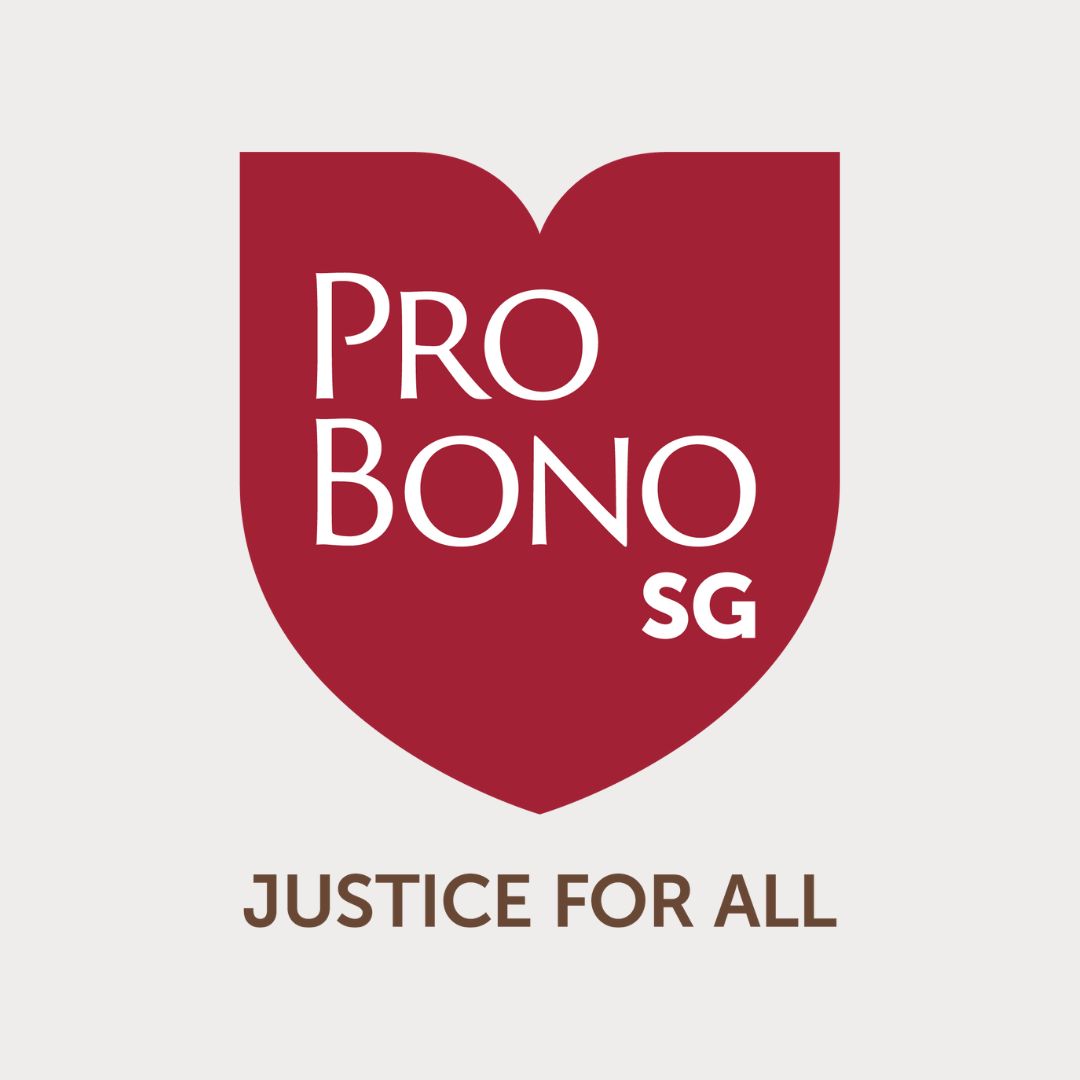 Our Milestones
2006

The Legal Aid Review Committee of The Law Society of Singapore prepared a report recommending, the establishment of a central office to administer pro bono work.

2007

The Pro Bono Services Office was established as a department within The Law Society of Singapore.

Pro Bono Services Office coordinated and administered the Criminal Legal Aid Scheme, Project Law Help (matching law firms to nonprofits) and legal awareness initiatives for the general public.

Launched the Community Legal Clinics.

2008

Established ground, enhanced and increased outreach of existing schemes.

2009

Ad Hoc Pro Bono Referral Scheme was launched. Now called the Ad Hoc Pro Bono Scheme, this scheme serves persons who do not qualify for any other national legal aid scheme but are in exceptional need.

Published "Know the Law Now!". The first of many publications to come.

2010

Started legal clinics for community organisations.

2011

Further enhanced all and new existing programmes and schemes.

2012

Launched Project Schools targeting youths and their first responders.

2013

Launched LawWorks collaboration with NTUC, targeting the Singapore workforce with legal clinics and publications.

Published a ready-to-use "legaleSE" guidebook for aspiring and experienced social entrepreneurs aged 18-35 years of age aimed at providing legal information required to run a business with a cause in Singapore.

2014

Joined forces with the People's Association (PA) and Mayors Committee to establish the Community Legal Pro Bono Services Network under which legal clinics are administered at Central Singapore, North West, South East and South West Community Development Councils (CDCs).

2015

The CLAS Fellowship was created under which junior lawyers handled pro bono criminal cases as a full-time calling.

Piloted the Appropriate Adult Scheme for Persons with Mental Disabilities.

Started Law Awareness Weeks@CDC, an annual nationwide effort to promote legal awareness and understanding of the law in the community. The campaign is a collaboration between LSPBS and the five CDCs, supported by the PA. IHLs and SCCA later joined as partners.

2016

Piloted the Early Intervention Legal Advice Programme at the Social Service Office @ Taman Jurong and Fei Yue Family Service Centre in alliance with the South West CDC, PA and Ministry of Social and Family Development.

2017

Pro Bono Services Office was corporatised and commenced operations as LSPBS.

2018

Launched a legal handbook, titled Advocates for the Arts.

2019

A Memorandum of Understanding was signed between PA and LSPBS to enhance heartland outreach in the CDCs.

2020

Increased digital touchpoints for a successful pivot online as Covid-19 emerged.

A Migrant Workers Group was formed to coordinate legal support for migrant workers. Ran a pilot programme, Family Justice Support Scheme, to support foreign spouses with Singaporean children and the sandwich class.

Signed a MOU with The Office of the Commissioner of Charities for the establishment of shared services to support the charity sector, particularly in the area of governance.

2021

Established the Migrant Worker Legal Clinic and customised outreach programmes for the migrant worker community.

Established the Youth Community and Legal Clinics to support youths between 18 to 35 years old.

Collaborated with the Paris Bar and French Embassy of Singapore for the French Support Centre to support victims of violence in the French community in Singapore.

Became the first professional body to sign an MOU with SG Cares to grow skills-based volunteerism in the legal industry.

2022

Launched the Family Justice Support Scheme.

In 2022, we renamed as Pro Bono SG to reflect the commitment of all in Singapore to embrace our mission of doing good for our community.